Research Area
Nanomechatronics(Nano/Bio Sensor & Acuator design, Measurement control), Nanotribology(Nano Machining, 3-D fabrication), NEMS/MEMS Analysis, etc.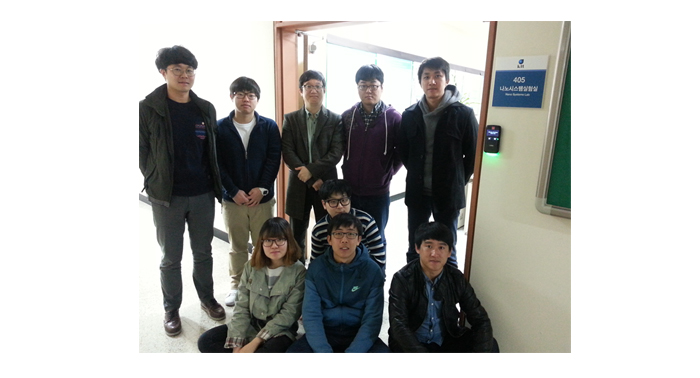 Members
Full-time : 4 MSc students(China, Vietnam)
Part-time : 7 Undergraduates(Korea, China)
Representative Projects
The Development of A New Diamond Wire for Improving Processing Efficiency
Period : 2014. 3. 1 ~ 2016. 4. 1
Design and test the new twist diamond wire.
Study on Machining mechanism of materials by using computational analysis and FEM software.
Derive the optimum processing condition by simulation and actual test.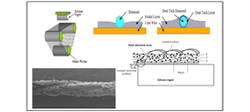 A New Design of Nano Probe for Nanotribological Characterizations Measurement
Period : 2012. 5. 1 ~ 2015. 6. 30
Fabricate a new AFM probe and evaluate the performance of the probe.
Develop a precise attaching system for attching the micro-sphere on the tip of cantilever.
Measure and compare the different types of human hair.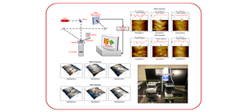 A stacked element piezoelectric pressure sensor for simultaneous heart rate and respiration measurement
Period : Period: 2014. 6. 1 ~ 2016. 5. 30
Design a new structure pressure sensor.
Using piezoelectric material: PVDF Polyvinylidene Fluoride.
Optimize the heart rate and respiration signals.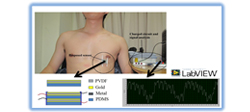 Other Projects
Development of A New Bio-Sensor(probe) for detecting the cancer cell by using AFM
In-process measurement on the human's complex bio-signal
Fabrication of the micro-structure by the New Micro 3-D Printing System
Call for Personnel : Phd/MSc Researchers
Free thinking, passionate, creative, responsible person hkkweon@kumoh.ac.kr +82-54-478-7347, T417
Benefits
Tuition free, monthly stipend, medical insurance, international/domestic etc.
Persional desk, PC, etc.