"We cultivate global talent for global new material industry talent who will lead the Fourth Industrial Revolution era."
Leading future high-tech materials industry and presenting creativity education High employment rate due to consumer-oriented education
The school of materials science and engineering studies and educates the basic disciplines of the Fourth Industrial Revolution in the 21st century. To nurture 'creative talent for the future high-tech materials industry,' it includes basic courses of metal, ceramic, and polymer materials and intensive courses of nanostructure, energy function, and information and electronic materials.
The school aims to nurture global talent through accredited engineering education, to improve students' creativity to solve problems through self-directed education, and to increase employment rate through consumer-oriented education.
Presenting necessary knowledge of material-related R&D and manufacturing, the department produces graduates who can play a creative and pivotal role in domestic and overseas industries to lead the era of the Fourth Industrial Revolution in the future.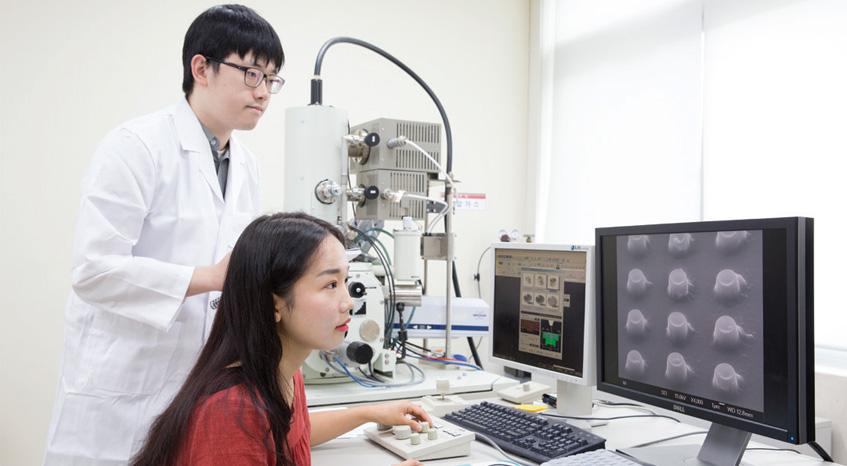 Careers after graduation
Production, management, marketing, and R&D related to steel, nonferrous metals, automobile, aerospace, shipbuilding, basic industry, energy industry such as batteries and solar light, IT industry such as semiconductor, display, electronic materials
Sources of pride
Joined the local university specialization project (CK-I) as a department unit
Various scholarships and industry-academy field training
Counseling and club support to increase employment rate
Selected in the supporting project for the college research center (engineering)
Acts as a core hub of researching the field of parts and materials