"We foster experts in advanced medical equipment."
Students can major in biomedical engineering, artificial intelligence, biosensor, bio-signal processing, biomedical simulation, and medical imaging / diagnosis /therapy equipment
Newly established by government support in 2012
The department of medical IT convergence engineering was established by government funding support in 2012 to establish a new discipline that combines medicine with various engineering fields.
It presents diverse curricula and in-depth experiment, practice, and design environment ranging from basic theories of engineering to application fields of medicine.
The department aims to foster specialists in advanced medical equipment. Students can freely major in various fields included in core categories of the Fourth Industrial Revolution, such as artificial intelligence, deep learning, biomedical simulation, biosensor, medical robot, medical imaging device, bio signal processing, medical diagnosis and therapy equipment.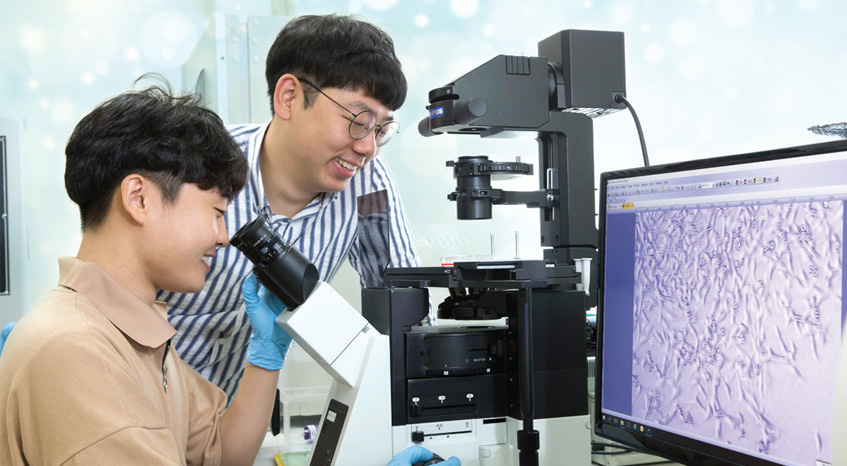 Careers after graduation
Medical equipment-related companies such as domestic and overseas large corporations, research institutes, medical institutions, IT industry related to electronic engineering, general graduate school
Sources of pride
Employment rate of 100% in 2016
Students can receive many awards at nationwide competitions, register domestic patent, get certified as biomedical engineer, industrial engineer biomedical, expert in regulatory affairs (RA), electronics/electrics engineer
Supports international exchange programs with University of Cailfornia, San Diego (UCSD) repetitive, University of Tokyo (Japan)