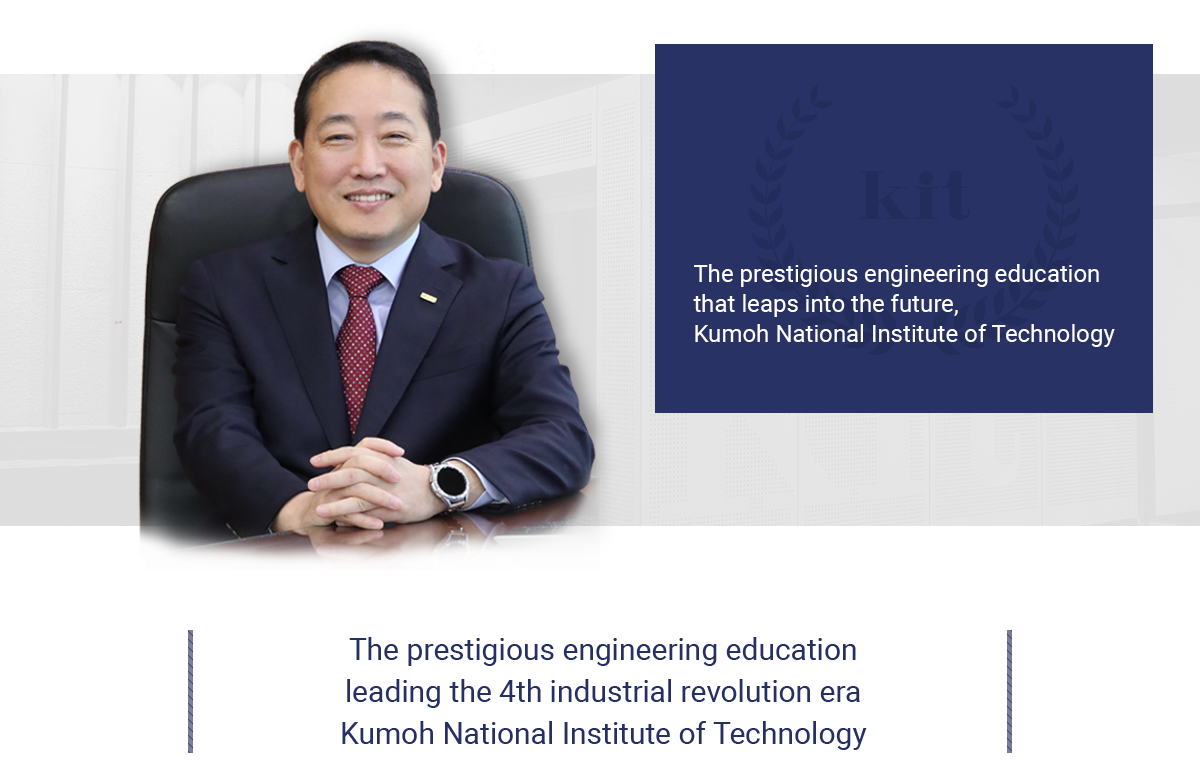 Welcome to the Kumoh National Institute of Technology!
Since its establishment in 1980, our university has grown along with Gumi, the birthplace of Korea's electronics industry, into a national industrial complex that has emerged as a world-class leader in IT industries. It has established itself as Korea's only engineering-centered specialized national university by focusing on ways to nurture outstanding engineering talents who have led Korea's industrialization for the past 40 years.
Kumoh National Institute of Technology is a small but strong university. With the beginning of the 4th industrial revolution era, we are opening a new chapter in the future of university education, with the mobility required to meet all obstacles in the midst of a great transformation that changes not only the industrial landscape and jobs, but also the way of life. It is attracting attention as a challenge ahead of the times, such as establishing the world's first 5G+ test network, Korea's first undergraduate and graduate education programs in the smart factory field, establishing a comprehensive nurturing system that encompasses research, industry-university cooperation and technology commercialization, and promoting education using the metaverse.
The national university plays a pivotal role for the sustainable development of the national industrial base by leading the transition to the higher education system required by future society. It can achieve this by nurturing talents required by the region and industry through customized education that opens the era of student success, as we continue to be a world-class prestigious engineering university that fulfills its responsibilities.
Please give us your love and passionate support
Thank you.
President of Kumoh National Institute of Technology, Ho Sang Kwak