"Environmental engineering is the cornerstone of new technology industry."
Researching advanced technology for improvement and conservation of nature and living environment
Developing environmental engineering professionals with practical skills and sustainable capability
Environmental engineering includes various technologies that are applied to improve and conserve the natural and the living environment as the base of our lives, serving as a discipline that can solve global environmental problems such as depletion of energy and natural resources or warming.
The department nurtures experts who can lead domestic and overseas environmental engineering industry by equipping excellent faculty, practical courses, and advanced laboratories. Students can improve professional skills, thinking skills, and creativity from the systematic curriculum including basic environmental engineering, experiment design, outdoor practice, and computers.
The department strives to foster talents with practical skills by determining major issues and trends of environmental industry to develop sustainable environmental technology and improve education methods.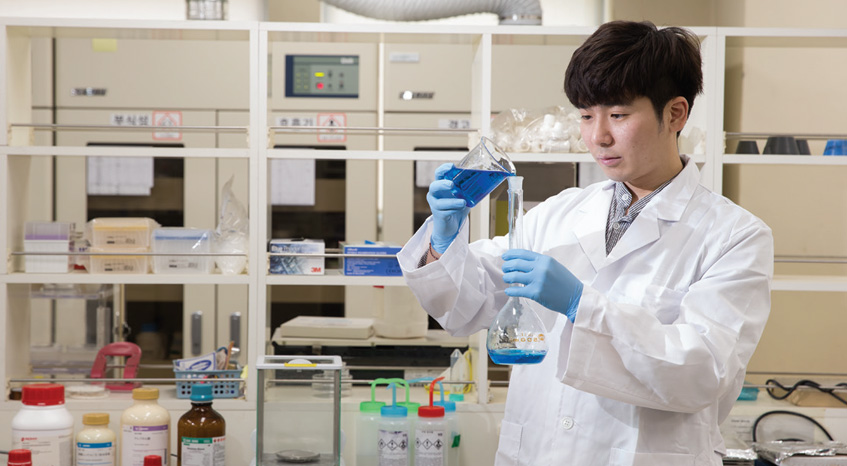 Careers after graduation
Public enterprises, public officials, national research institutes, research institutes attached to large corporations or SMEs, environmental professional firms, environmental consulting firms, graduate schools, studying abroad
Sources of pride
Environmental issues are highly likely to develop into practical studies
Higher demands for expert training due to the growing importance of environmental engineering
Expansion into various social sectors such as government, public institutions, and local governments