"We nurture engineers who can lead the era of the Fourth Industrial Revolution."
Fostering problem-solving talent with creativity design and analysis capabilities
Graduates enter into various traditional and high-tech future industries
Mechanical engineering is the foundation of convergence engineering technology required by the era of the Fourth Industrial Revolution, serving as the root and stem of all industries. Demands for mechanical engineering professionals are constantly increasing because of recent disciplinary convergence and automation.
The department of mechanical engineering aims to nurture competent human resources who will lead the national industrial development through education, design, and experiment practice in terms of the basic theories and related application fields of dynamics.
Its curriculum includes theories of solid mechanics, thermodynamics, fluid mechanics, kinetics, and applications such as heat transfer, refrigeration and air conditioning, fluid machinery, combustion engineering, automotive engineering, and CAD/CAE. Students improve their problem-solving ability through the systematic design and comprehensive tasks to become engineers who take a lead in various industries.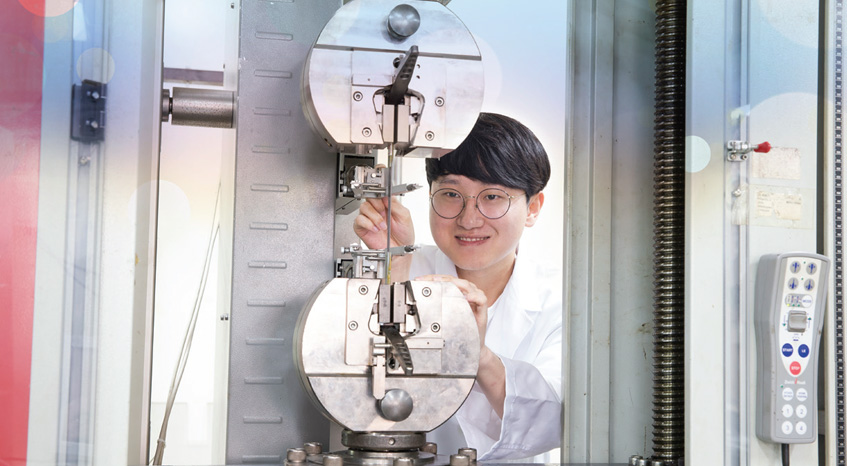 Careers after graduation
Engineers in charge of R&D, production, and maintenance in machinery, automobile and its parts, electronics, communications, semiconductor, display, construction, and other manufacturing/graduate school/teachers after completion of teacher training course, start-up
Sources of pride
Best-in-the region department in which students, professors, and alumni establish cooperation system under the slogan "All in one"
Highest employment rate (graduates enter large corporations, public institutions, research institutes)
Received the silver prize at the 2016 International Student Green Car Competition
Received the gold prize at the 2016 Student Formula Competition
Received the Talent Medal of Korea in 2016