Research Area
Laser/Nano-Applied Manufacturing Technology
Nano-Processing using Femtosecond Laser
Flexible Opto-electronics (Touch sensor, Display, Optics etc.)
Development of Ultra-Precision Manufacturing System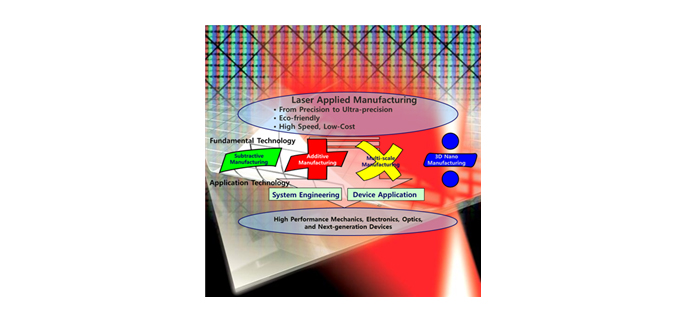 PI : Prof. Bongchul Kang
KAIST, Ph.D in Mechanical Engineering, Aug 2011
KAIST, Postdoctoral Associate, Aug 2012
Harvard University, Postdoctoral Associate, Aug 2013
Kumoh National Institute of Technology, Dept. of Mechanical System Engineering, Assistant Professor, Present
Representative Achievements
B Kang et al, "Nanorecycling: Monolithic Integration of Copper and Copper Oxide Nanowire Network Electrode through Selective Reversible Photothermochemical Reduction", Advanced Materials, 2015 (I.F. 17.4)
B Kang et al, Microelectrode fabrication by laser direct curing of tiny nanoparticle self-generated from organometallic ink, Opt. Express, 2011 (Highlighted by News and View in Nature Photonics)
40 Korea patents and 5 Foreign Patents (US, JP, CN, EU)
Representative Projects
Development of low cost and ecofriendly nanopatterning process using femtosecond laser-induced nonlinear photo-thermochemical interaction and its application to opto-electronics.
Period: 2014.05.01.~2017.04.30. (3 years)
Program: National Research Foundation of Korea (NRFK)
Femtosecond laser-applied 3D nanoprocessing of copper oxide nanowire, silver complex, silicon compound for next-generation optoelectronics.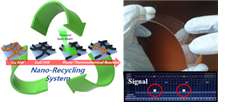 Development of copper based flexible touch sensor using laser direct patterning method
Period: 2014.10.01.~2016.10.30
Development of one-layer, flexible, large-area touch sensor using one-step laser process.
Design and production of laser patterning system.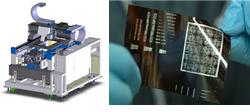 Other Projects
Post-process design and system installation for mass production of large-area touch screen panel (2015.03.01.~2016.02.28.)
Research partners: SNU, KAIST, UIUC, Samsung Electronics, KRICT, KIMM, etc.
Call for Personnel : Ph.D/MS Researchers
Any background is ok.
Highly motivated students with understanding of fundamentals, interests in experiment, passions in the study and research of nanotechnology, mechanical/electrical engineering, and multidisciplinary fields.
kbc@kumoh.ac.kr, Tel: +82-54-478-7400
URL: https://sites.google.com/site/onamatkit/home
Benefits
Tuition free, monthly stipend, medical insurance, international/domestic conference participation, dormitory, etc.
Personal desk, PC, etc.